My Rizal 150 is a group of relatives and friends of the Rizal clan, formed by Lisa Tinio Bayot, great granddaughter of Saturnina Rizal Hidalgo, Jose's eldest sister, and those involved in the Binhi English Literacy Foundation, Inc., including Maite P. Gallego, relative of Felix Resurreccion Hidalgo and Maximo Viola, and Binhi founding members Lois Ilustre, Miles Po, and Rosalyn Consing. Other key My Rizal members are film producer, writer and event organizer Ria Limjap, artist Yodel Pe, composer Tess Salientes Bloom, musical arranger Gerard Salonga, architect Miko Liwanag and  Lucia Rizal descendant Trixie Herbosa Grau.
The vision of My Rizal 150 is "every Filipino knowing Rizal" and its mission is to deepen Filipinos' knowledge and appreciation of Rizal  by encouraging all sectors of society to find meaningful ways to celebrate his sesquicentennial.  It is our fervent hope that ultimately, with our renewed understanding of Rizal's heroism and ideals, every Filipino will be inspired to emulate Rizal and work towards the strong Filipino nation he envisioned  for us. The My Rizal 150 group includes Rizal family descendants, friends of Rizal, and nationalists.
Events, logistics and publicity: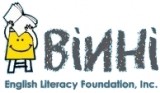 Binhi English Literacy Foundation
Started in 2008 and founded by a group who wants to help improve the state of education in the Philippines, Binhi provides low-cost and easily sustainable learning manuals to teach English literacy to children between the ages of six to nine years old.
BINHI launched its first program reaching out to over 100 children living in the slums of Baseco, Tondo in Manila.
Today, there are 582 Filipino children using the Binhi Kit*, providing them with the necessary learning tools needed to stay longer in school and hopefully, to stop the vicious cycle of lack of education and poverty.
Website maintenance and selected content: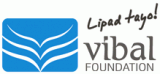 Vibal Foundation
As the leading educational publisher in the Philippines, Vibal Publishing House feels the growing demand for effective education and high-quality information in the global knowledge economy. Vibal Foundation extends this commitment and responsibility by focusing on the same thing Vibal Publishing House does—education in the broadest sense of the word.
We aim to make a difference by promoting literacy (both print and digital), learning, cultural awareness and preservation, and great teaching. We do this by collaborating with leading businesses, civic organizations, and other non-profits to increase and diffuse knowledge; share good practice; foster innovation; and find workable solutions to the educational disadvantages facing millions of young people and adults across the Philippines.
Contact details here.