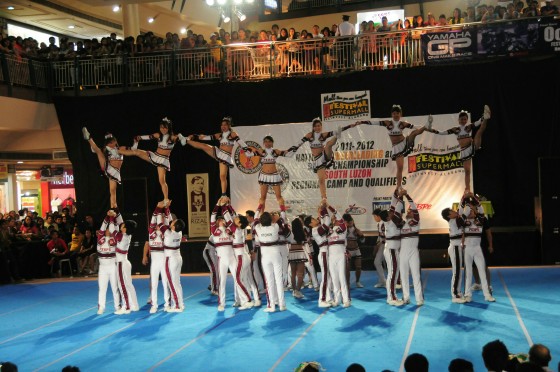 NCC SUPPORTS JOSE RIZAL ESSAY-WRITING CONTEST
Jose Protacio Alonzo Rizal was born in 1861 in the town of Calamba, Laguna. Little did the world know that 35 years later, it would be witness to one history's most identifiable and heroic figures. By the time of Rizal's death by firing squad in 1896, he had inspired a new generation of Filipinos to fight for freedom and equality.
He was conversant in 22 languages, a famous eye doctor, polymath, essayist, sculptor, painter, and budding naturalist, a true Renaissance Man. But what inspired generations of Filipinos were not just his achievements, but his efforts in organizing for National independence from colonial rule.
He did this through his thoughts and words, made available to millions of Filipinos in leaflets, secret documents, and word-of-mouth. He was critical yet hopeful, firm yet understanding, passionate yet fair. Although both reviled and admired by Spanish authorities and fellow Filipinos alike, Rizal's words cut deep into the national consciousness, and provoked efforts to realize his dream of independence, providing a true path for a confused population for which they may begin to finally discover their nation-hood.
His words transcended national boundaries, and provided the basis for other nations' fights of independence against colonialist yoke. His final address "Mi Ultimo Adios" was translated into numerous languages, and prompted the United States to recognize the equality of Filipinos in 1902, six years after his death.
Although Philippine independence was finally granted in 1946, Rizal's words provided enough impetus for world leaders to regard the Philippines with proper respect and admiration, and worthy of the responsibility that a Republic Nation-State entails.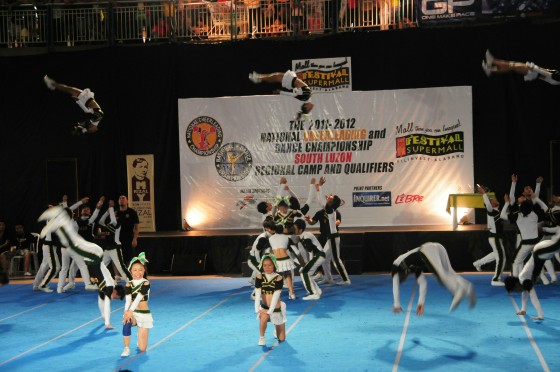 Today, Rizal continues to inspire countless generations who live through his universal genius, seeking a better life not just for their countrymen, but for all humanity as well. Indeed, it is through his writings, and through the intentions and ideas of Filipinos today, that Rizal has achieved immortality.
As part of the commemoration of Jose Rizal's 150th birthday, the MY RIZAL 150 Movement has launched PreMYo RIZAL, an essay-writing contest for students. The essay-writing contest is open to Grades 5 and 6, 3rd and 4th Year High School, and all College students. Deadline for submissions is October 31.
It is the fervent hope of the organizers, that through this effort, we may inspire yet another generation of patriots, who, led by Rizal, continue to the mission to better the lives of not just fellow Filipinos, but of all mankind.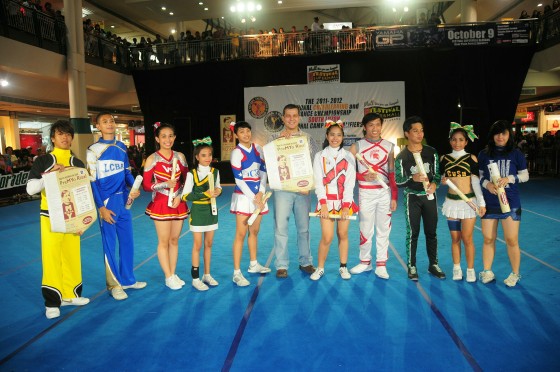 The National Cheerleading Championship (NCC) joins this effort wholeheartedly. We encourage all cheerleaders to contribute their talents to this worthy activity. Please visit the site today and, like Rizal, share your genius with the world.
For contest details, log onto www.myrizal150.com.
One Response to NCC supports Jose Rizal Essay-Writing Contest
Miko Liwanag says:
September 20, 2011 at 7:46 am
P50,000 for the 1st place winner in the college level. P30,000 for 2nd place, P10,000 for 3rd place (two sets of winners will be chosen, one for English format, one for Filipino format).
P10,000 for the 1st place winner in the 3rd/4th-year high school level. P7,000 for 2nd place, P5,000 for 3rd place (English format).
P10,000 for the 1st place winner in the grade 5/6 level. P7,000 for 2nd place, P5,000 for 3rd place (Filipino format).
Download the entry forms from http://www.myrizal150.com and join now!