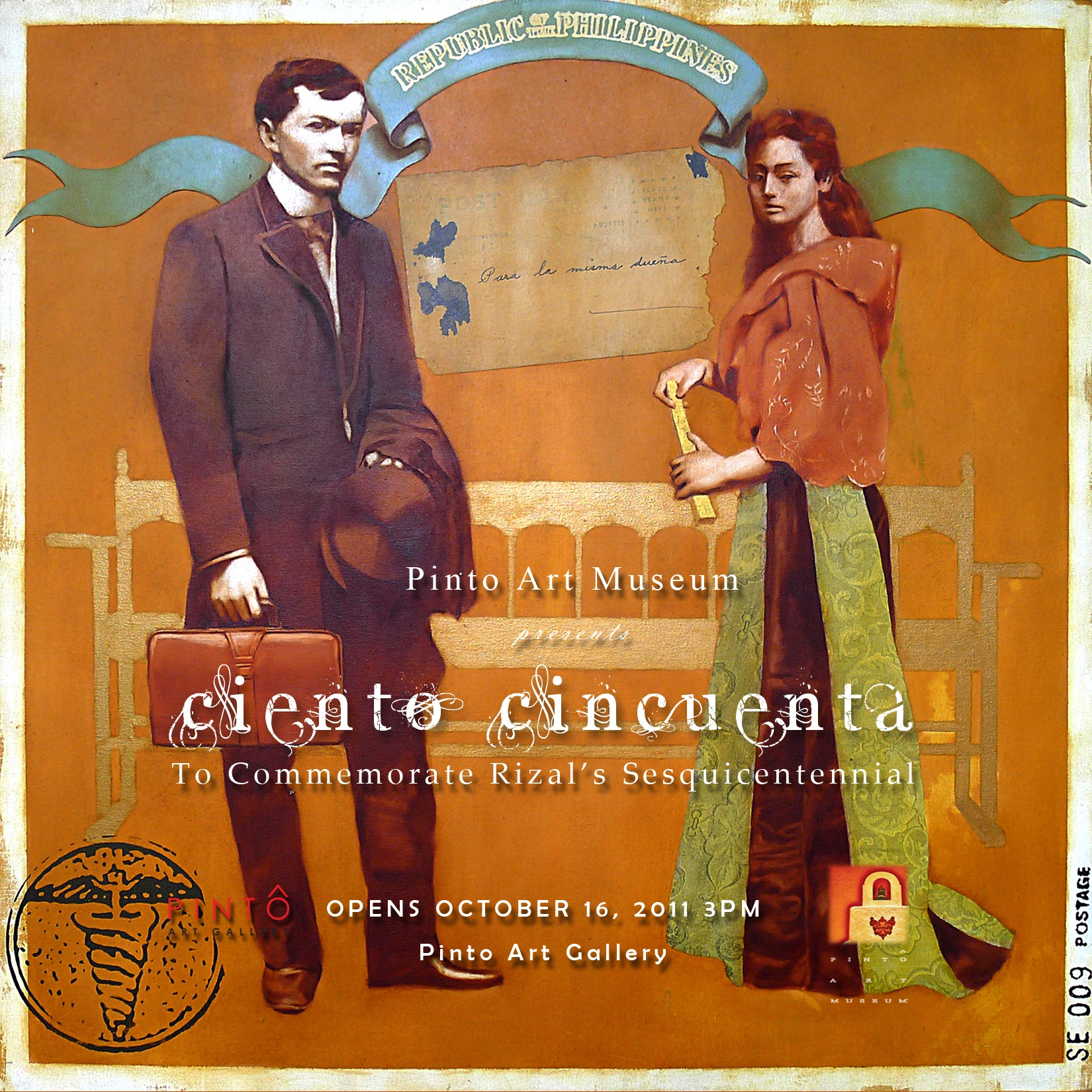 Jose Rizal was born in Calamba, Laguna on the 19th of June 1861. It
was a time for heroes' births – Juan Luna, Andres Bonifacio, Emilio
Aguinaldo, Marcelo H. del Pilar, to name a few, were born within years
before or after him. The mutiny of 1872 was but a decade away.  The
execution of the three priest martyrs rang the death knell of a
despotic colonial administration that these heroes will bring to its
end in the waning years of the 19th century.
There are many heroes of the revolution against Spain, but Jose
Rizal's life, character, and writings have made him the preeminent
figure in the fight for independence. Today, every town plaza boasts
of a monument to the national hero.
Our appreciation of Rizal as hero, and as a symbol of national unity,
is due in large measure to the efforts of another nationalist, the
late Senator Claro M. Recto, who incurred the ire of the Roman
Catholic hierarchy for proposing that the study of Rizal's novels be
made compulsory in all colleges and universities.
One hundred fifty years later, Rizal continues to be relevant to our
generation. His characters Simoun, Ibarra, Maria Clara, Sisa, Dona
Victorina, Padre Damaso, Kapitan Tiago, among others, have etched a
strong presence in the national psyche, representing widely accepted
truths. With his appreciation of the past, and understanding of
contemporary realities, Rizal continues to talk to the 'hope of the
nation' – the generations of Filipino youth who are his natural
audience.
In honor of the hero's birth, more than seventy contemporary Filipino
artists, including Salingpusa stalwarts Elmer Borlongan, Manny
Garibay, Mark Justiniani, Antonio Leano, Neil Manalo, Joy Mallari,
Ferdie Montemayor, Jose John Santos III, Pam Yan-Santos; with Leo
Abaya, Sandra Fabie-Gfeller, Riel Hilario, Erwin Leano, Lotsu Manes,
Andy Orencio, Jim Orencio, Wire Tuazon, Olan Ventura, Manok Ventura,
Cris Villanueva; and the younger group of Demetrio de la Cruz, Winner
Jumalon, Stephanie Lopez, Leeroy New, Ian Quirante, Elmer Roslin,
Kirby Roxas, Jaypee Samson, Jerson Samson, Marina and Rodel Tapaya,
Tatong Torres, Cos Zicarelli, among many others have come together for
CIENTO CINCUENTA, a celebration of his life, work, and writings in
drawings, sculpture and other media.
The show will open at three o'clock in the afternoon on Sunday, 16
October 2011, at the Pinto Art Museum in Antipolo City. Writer and
cultural worker Gemma Cruz-Araneta will grace the opening, together
with art patron Dr. Joven R. Cuanang. A new bust of the national hero
by sculptor Salvador Alonday will be unveiled at the Silangan Gardens
immediately after the opening.
On 6 November 2011, Dr. Ambeth Ocampo will deliver a commemorative
Rizal lecture in the function room of the Pinto Art Museum as the
culminating activity for Ciento Cincuenta.
PINTO ART MUSEUM
1 Sierra Madre, Grand Heights
Antipolo City, Rizal Province