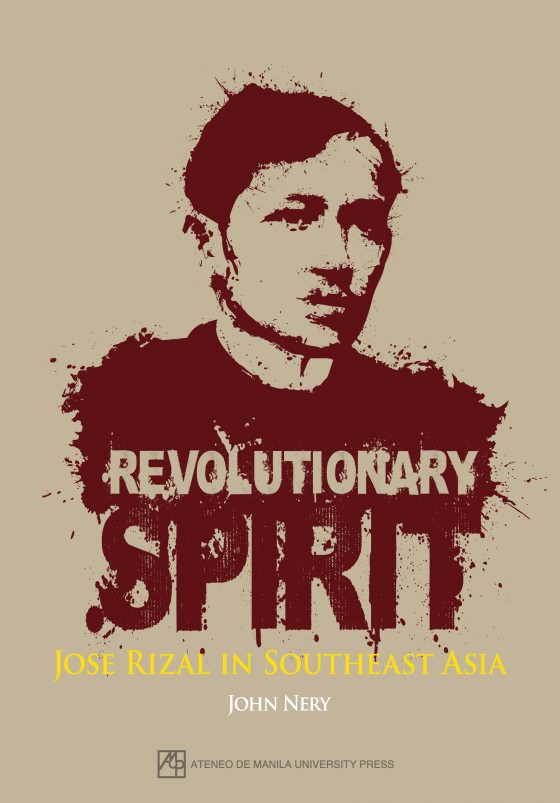 In celebration of the 150th year of Rizal's birth, John Nery's Revolutionary Spirit, an exhaustive study of Rizal, his works, and his influence in Southeast Asia, has been published by the Ateneo de Manila University Press, in cooperation with Singapore's Institute  of Southeast Asian Studies (ISEAS).
In collecting material for and working on this book's engagingly written chapters, Nery sought to discern Rizal's impact on Asia and among Asian intellectuals by studying Rizal himself, getting to know him more, and finding out how his contemporaries saw him. In the process he encounters and discusses at length many influential misreadings.
Noted historian Fr.  John N. Schumacher, SJ, finds that Nery "breaks much newer ground in the larger part of the book, demonstrating the role Rizal played in inspiring Indonesian nationalists." Malaysian author Shaharuddin Maaruf likewise recognizes Nery's contribution to an insightful examination of a great life as well as to an enriched "Southeast Asian philosophy of history."
In his preface, the author cites a Social Weather Stations survey that reports Rizal's "preeminence in the Philippine pantheon with
unprecedented clarity, 150 years after his birth" among its respondents. The author contends that while this finding would not
have surprised Rizal's contemporaries, including  Bonifacio, many college-educated Filipinos have been "taught that Rizal was
insufficiently nationalistic, a patriot compromised by his class, a separatist undone by his scruples"  according to the most influential history texts of the second half of the 20th century.
Through an impressive bibliography in Spanish, Indonesian, Dutch, English and Tagalog, the author rigorously shows that this
interpretation is seriously inadequate. Further the author likewise proves that Rizal's status as foremost Filipino hero can also be
discerned in how the Indonesians and Malaysians appropriated him in the movement for independence, and in how he figures in the region's intellectual, political and literary discourse.
John Nery, PDI senior editor, is a visiting research fellow at the ISEAS, and the first Sandra Burton Nieman Fellow in Journalism at Harvard University (2011-2012). He has been cited for his investigative reports and opinion journalism.
Revolutionary Spirit: Jose Rizal in Southeast Asia is available at the Ateneo Press bookshop, Bellarmine Hall, Ateneo de Manila University, Loyola Heights campus, and soon in bookstores nationwide.