by Angeli Sabillo
Of all the prominent Filipino heroes, perhaps none is more well-traveled than the prolific writer Jose Rizal. Because of his unfortunate run-in with the guardia civil and his unpopularity with the Dominicans, among other things, Rizal heeded the advice of others and left the Philippines in 1882. His studies, writing, and political endeavors brought him to Madrid, Berlin, Switzerland, Japan, United States, France and so on.
With Rizal's tracks scattered across the globe and because of his large role in the country's struggle for freedom, it is no surprise that his name has become known to people of other nationalities.
His life has been retold and researched by numerous scholars, both local and foreign. Some even go to the extent of devoting their whole lives to knowing Rizal.
Among them is Lucien Spittael, a Belgian historian and member of the Order of Knights of Rizal, a fraternal organization dedicated to studying and promoting the teachings of Rizal.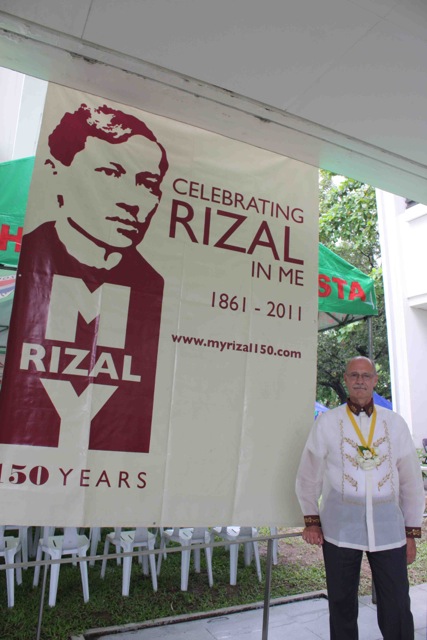 Discovering Rizal
Spittael was married to Madeline, a Filipina, in 1972. But it was only in 1991 that he became interested in Dr. Jose Rizal. He was the president of the Belgian-Filipino Association when he attended a meeting at the Philippine Embassy in Belgium in 1991. It was the centennial year of Rizal's El Filibusterismo which was first printed in Ghent, Belgium.
Spittael then started reading Rizal's biography and writings. Impressed by Noli Me Tangere and El Filibusterismo, he started studying the hero's life and ideals.
"A new world was opening to me," he said.
He was assigned to work in Heidelberg, Germany and for the next few years he retraced Rizal's footsteps.
"I really walked in Rizal's footsteps in the described towns, climbed the 519 steps of the Cathedral tower in Cologne, located the statues, visited museums, performed the same train trips and executed Rizal's Rhine trip from Mainz to Bonn six times. During those Rhine trips, sometimes I really imagined I made the trip back in 1886 while reading Rizal's diary," he wrote.
Suzanne Thill
Spittael's most cited discovery is Suzanne Thill, an 18-year-old girl who lived in the same building Rizal was residing in during his stay in Brussels, Belgium. Based on stories and letters, Rizal, while in Brussels, had a relationship with a certain Suzanne. Historians initially thought it was Suzanne Jacoby, his 45-year old landlady. But in 1995, Spittael , after researching in the Brussels City Hall archives, discovered that there were two Suzannes in the building, the younger being Thill, Jacoby's niece.
Spittael said several letters with the signatory "Petite (young) Suzanne" and one signed "Suzanne T." were found to have been sent to Rizal in Madrid, as proof that Rizal's girlfriend was the younger Suzanne.
It also led him to find the exact location of the boarding house in rue de Philippe de Champagne after it was renumbered from 38 to 42 in 1900.
Rizal in Belgium
Rizal moved from Paris to Brussels in 1890 because he needed to live frugally and focus on his work. His friends—including fellow propagandist Marcelo Del Pilar and reformist Valentin Ventura—and their social life proved to be a distraction from Rizal's task.
In Brussels, Rizal worked in a clinic and spent time on his various interests such as shooting and sculpting. It was there that he worked on El Filibusterismo. Lacking money and beset by the troubles in his hometown of Calamba, Rizal found a publisher in Ghent who agreed to be compensated in small partial payments.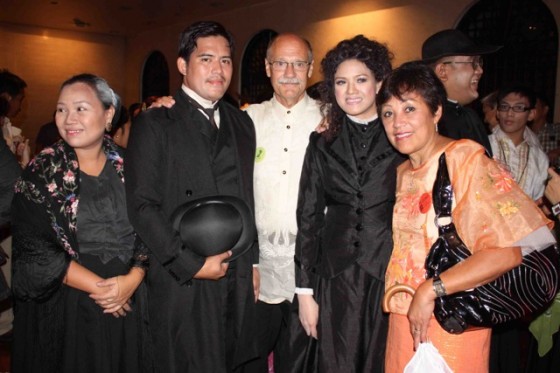 Barong and salakot discovered
In 2009, Spittael and his wife discovered several unpublished letters of Rizal. One of them was addressed to a certain Dr. Bastian, friend of Blumentritt and owner of a private ethnographic museum.
Rizal supposedly sent him around twenty objects.
Spittael wrote to the ethnological museum in Berlin—which miraculously survived two world wars—and was allowed to see the items. It was mostly clothing items:  saya, kalikut, calzon, barong, salakot (Rizal's own), different camisas, etc.
Pictures of the 21 objects were presented in the recent International Sesquicentennial Conference: Rizal in the 21st Century sponsored by the University of the Philippines.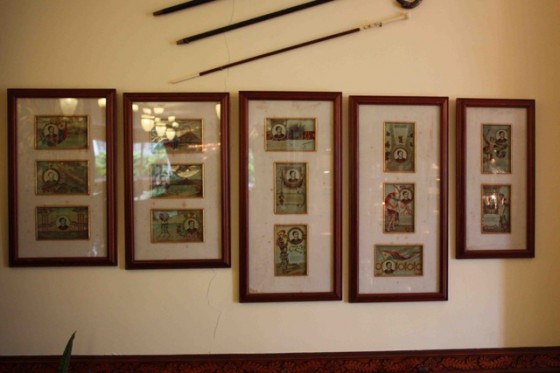 Citizen of the world
Dubbed the first Global Filipino, Rizal traveled to other countries and learned their culture and language. In Cuba, students are required to memorize "Mi Ultimo Adios." In Malaysia, he was named the Great Malayan and in China, Austria, Germany and Spain, monuments were built and festivities have been held in his honor.
"Rizal is alive here in many minds," said Knights of Rizal chapter commander Rainer Weber during Rizal's 150th birthday celebration at the Rizal Park in Wilhemsfeld, Germany, the same country where Rizal studied ophthalmology.
Heidelberg's mayor Dr. Joachim Gerner also said, "The city is proud that Rizal is one of the people in the 19th century who lived and studied in Heidelberg, later on becoming a leader in his country in the movement of liberation, against colonialism." The former mayor of Heidelberg also became a member of the Knights of Rizal.
But more than Rizal's physical connection to the places he visited, people of other nationalities identify with him because of the universality of his aspirations, not only for himself but for his countrymen.
Spittael said, "Rizal's love for the Philippines, for freedom, love for country was his constant inspiring passion, which motivated him to sacrifice everything. He suffered everything for his country and his kababayans. His whole life was dedicated to his country."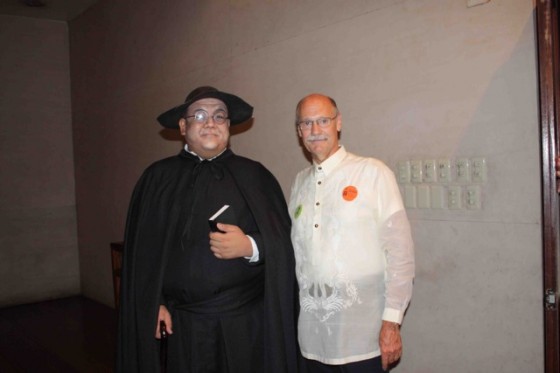 While it makes Filipinos proud that foreign scholars are immensely devoted to Rizal, it may be disheartening for others that some of their countrymen remain ignorant about the patriot's life.
Interestingly, Rizal once wrote to Blumentritt, "Is it not sad, I said to my countrymen, that we have to learn from a foreigner about ourselves? Thanks to the German scholars we get accurate information about ourselves, and when everything in our country has been destroyed and we wish to verify the historical correctness of certain facts we shall have to come to Germany to search for these facts, in German museums and books!"